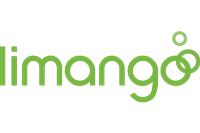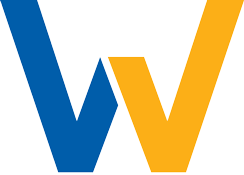 Make a great first impression
Expanding your business abroad is an exciting step that demands great knowledge of the economy and appropriate communication with your new audience. Making a good first impression will preserve your business's image and give you a head start into new foreign markets.
​
At AccessEast, our goal is to take care of the image you want to portray by offering translations of the highest quality. Our area of expertise lies in managing and transforming your content into a message you wish to convey to your new clients or customers. It is time consuming to find and recruit the best freelance translators yourself. Working with us will save you time, as we work with translators with various fields of expertise and backgrounds. Amongst them are doctors, lawyers and engineers who have the adequate knowledge to tackle any specialised texts and documents.
​
Explore markets beyond Western Europe
Have you considered expanding beyond the local EU and Western countries? Eastern markets hold a considerable untapped potential, but expansion to the East might seem difficult due to the language and cultural barriers. Translation machines, such as DeepL or Google Translate, fail to accurately translate the exotic Slavic and Turkic languages and might damage the perception of your brand abroad. Furthermore, translation machines might make critical mistakes in legal documents and technical safety manuals. Do not let that discourage you from accessing the growing Eastern markets.
We specialise in providing language services of the Eastern European and Central Asian countries, enabling you to look beyond the local EU market. We offer a wide array of languages, such as Kazakh, Kyrgyz, Uzbek, Russian, Bulgarian and many more. We deliver human translations, provided by the best professionals who meet the ISO 17100 quality standards.
What about turnover time and pricing?
As a global company, we take pride in our extremely friendly and effective customer service. Our project managers speak eight languages in total and are based in the UK, EU and USA (Berlin and Des Moines, IA). Contact us 24/7 and we will assist with any inquiries or requests you might have. We work with 1000+ experienced translators in different time zones across Europe and the United States, enabling short turnover time.
​
We have made the ordering process for translations simple, quick and confidential. We value 100% transparency, so you will be informed about the translators completing your project and how your quote has been made. We keep your information discreet as all the data transfer is secure and our team signs NDAs.
​
Since every translation project is different, simply fill out our request form and you will receive an individual quote within 15 minutes. Once confirmed, we'll get started right away!
"I had a really outstanding experience with AccessEast. I worked with them on a time critical project and they delivered high quality work on time. The entire project I was supported by a personal project manager, who valued and practiced good customer service. Free quotes within 15 minutes, 24 hr. turnaround. They stick to their commitments, the translation was perfect and delivered timely. Communication was flawless. Overall summary: excellent and fair pricing, quick response times and outstanding results. Would truly recommend to anyone in need of a reliable translation service"
​
- J.H. Theißen, Director of targetP! Consulting
International supply chain and agile procurement consultancy