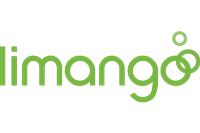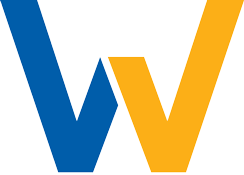 Make a great first impression
Do you need to present your business to new clients and markets? Our proofreading services take care of the subtleties of your copy. In order to make a good first impression and avoid misunderstandings due to slight cultural differences, a proofreader should always check your content. Technical and legal terms are hard to master and they can have dire consequences when used incorrectly.
Why professional proofreading services?
Our linguists are terminology experts. Due to their specialised academic background, they have a thorough and theoretical understanding of syntax, grammar and spelling rules of your target language. They will spot and correct any errors, making your texts read flawlessly.
Our professionals have further sharpened their skills with years of experience in various fields. They are language professionals in your field and will control your content for the most recent and relevant industry-specific terminology which will prevent any potential misunderstandings.
A few examples from our specialist network:
Adriana
Language pairs
English, French, German into Romanian
​
Education
BSc Engineering Physics
MSc Environmental Physics, MA Translation
​
Experience
Translated for: Audi, BMW, Bosch, Amazonon-Werke, Beumer Group, Dräger, Eirich, Enercon, Hornbach
Years of translation experience: 17
Technical, scientific and medical translations
Sandi
Language pairs
English, German, Croatian, Serbian into Slovenian
​
Education
BA Translation Studies
MA Translation Studies
​
Experience
Translated for: European Commission, Hallmark, Microsoft, National Geographic, Ministry of Foreign Affairs of Slovenia
Years of translation experience: 10
Software and technical translations
You can make use of our proofreading services in various ways. As language professionals, we know that even native speakers can sometimes make mistakes in their mother tongue. In order for you to be sure of the quality of your documents, proofreading serves as a final step in perfecting your message. Translation projects often need to be nothing short of perfect. We offer proofreading as a part of translation services that demand the highest quality.
​
Provided to you by project managers who can handle high volume orders across the globe, our 24/7 customer service works with a big network of skilled linguists who work across many time zones and will start your project right away. Get a free quote within 15 minutes.
"I had a really outstanding experience with AccessEast. I worked with them on a time critical project and they delivered high quality work on time. The entire project I was supported by a personal project manager, who valued and practiced good customer service. Free quotes within 15 minutes, 24 hr. turnaround. They stick to their commitments, the translation was perfect and delivered timely. Communication was flawless. Overall summary: excellent and fair pricing, quick response times and outstanding results. Would truly recommend to anyone in need of a reliable translation service"
​
- J.H. Theißen, Director of targetP! Consulting
International supply chain and agile procurement consultancy