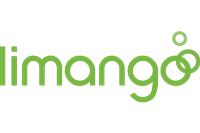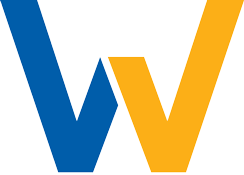 Are you familiar with my industry?
Within a given language, there are many industry-specific jargons. Due to the highly complex terminology of each field, non-specialists might feel as if they were listening to a foreign language. As language experts, we have put special effort into finding professional translators experienced in a wide array of fields.
​
How can you provide quality specialised translations?
Some of our translators specialise in certain types of texts, such as patents, highly technical safety manuals and clinical trials. Additionally, we work with doctors, lawyers, scientists, engineers and university professors with relevant translation experience who have an exceptional terminology knowledge and understanding of the field you work in.
​
We do not use general translators to provide highly specialised translations. Simultaneously, our highly specialised translators only translate within their area of expertise. We match the entrusted content with suitable translators. This process ensures the highest quality of the text and saves the client considerable time.
A glimpse of our specialist network:
Adriana
Language pairs
English, French, German into Romanian
​
Education
BSc Engineering Physics
MSc Environmental Physics, MA Translation
​
Experience
Translated for: Audi, BMW, Bosch, Amazonon-Werke, Beumer Group, Dräger, Eirich, Enercon, Hornbach
Years of translation experience: 17
Technical, scientific and medical translations
Sandi
Language pairs
English, German, Croatian, Serbian into Slovenian
​
Education
BA Translation Studies
MA Translation Studies, Technical Translations
​
Experience
Translated for: European Commission, Hallmark, Microsoft, National Geographic, Ministry of Foreign Affairs of Slovenia
Years of translation experience: 10
Software and technical translations
Let us get your project started
Clients can consult our project management team about their needs and details about the translation project. They will receive advice and optimise the turnover time, as we will match their texts with the most suitable translator.
​
Simply fill out our request form and receive a free, personal quote within 15 minutes.
"I had a really outstanding experience with AccessEast. I worked with them on a time critical project and they delivered high quality work on time. The entire project I was supported by a personal project manager, who valued and practiced good customer service. Free quotes within 15 minutes, 24 hr. turnaround. They stick to their commitments, the translation was perfect and delivered timely. Communication was flawless. Overall summary: excellent and fair pricing, quick response times and outstanding results. Would truly recommend to anyone in need of a reliable translation service"
​
- J.H. Theißen, Director of targetP! Consulting
International supply chain and agile procurement consultancy