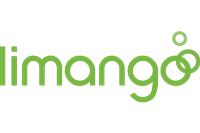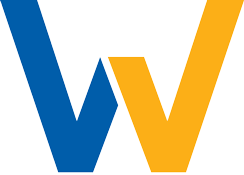 How do you ensure quality?
Many clients ask the question above before deciding to work with us - and rightfully so. Perhaps you have had quality issues with other agencies or freelance translators in the past. Your documents might be of a highly confidential and legal nature which especially rely on the quality and expertise of a translator. You do not want to tarnish your professional brand through linguistic oversights. Finding the best freelancers for the more exotic languages our translation agency specialises in can be time consuming and stressful. We have taken care of all of that with the quality standards, explained below.
​
​
First and foremost, the standards for translators within our carefully monitored recruitment process reflect the ISO 17100 quality standards which all EU institutions comply with. By following this standard, we make sure that only professional translators work for us.
The ISO 17100 quality standards for recruiting translators require:
​
a recognized graduate qualification in translation from an institution of higher learning; or

a recognized graduate qualification in any other field from an institution of higher learning plus two years' full-time professional experience in translating; or

five years' full-time professional experience in translating; or

a certificate of competence in translation awarded by an appropriate government body.
​
Aside from linguists and language specialists, we also work with professionals with backgrounds in various scientific fields, such as doctors, lawyers, and engineers. They all possess years of relevant translation experience and can tackle specialised texts thanks to their expert terminology knowledge in the field of their expertise.
A few examples from our specialist network:
Adriana
Language pairs
English, French, German into Romanian
​
Education
BSc Engineering Physics
MSc Environmental Physics, MA Translation
​
Experience
Translated for: Audi, BMW, Bosch, Amazonon-Werke, Beumer Group, Dräger, Eirich, Enercon, Hornbach
Years of translation experience: 17
Technical, scientific and medical translations
Sandi
Language pairs
English, German, Croatian, Serbian into Slovenian
​
Education
BA Translation Studies
MA Translation Studies
​
Experience
Translated for: European Commission, Hallmark, Microsoft, National Geographic, Ministry of Foreign Affairs of Slovenia
Years of translation experience: 10
Software and technical translations
Our recruitment standards reflect the quality of our service, as translations can only be as good as our translators. We pay special attention to years of translation experience as well as the names of clients they have worked for together and do reference checks. After an extensive search, we have tested and recruited only the best professional translators for each language pair we offer.

Additionally, we have formed close relationships with language professors from major universities across all countries in Eastern Europe and Central Asia. They recommend and encourage their best graduates to work with us. By providing young professionals with experience, we grow networks of highly experienced professional translators. Those can be especially hard to find in Central Asian countries and minor Eastern European countries. Nurturing such relationships reflects our long term strategy, which is raising the bar for the entire translation industry and help Turkic and Slavic language providers to meet any expectations our clients might have.
A few of the universities we have partnered up with:
Skilled project management team
The project management team represents a bridge between the client and the translators. Your translation projects will be handled by our highly skilled multilingual project managers who ensure that your content is translated by the best translator for your needs in due time. As most of our project managers in Berlin, London and Des Moines speak five languages, they can communicate with various departments of international teams without any language barriers. They can adequately consult you and control the quality of the translations at the same time, as they all hold a university degree in linguistics or have relevant translation experience obtained at major translation agencies and have lived abroad. We also have an in-house quality manager who will always do a final check of your translation project.
We understand that translations are a time-sensitive matter to our clients. Should any of our translators violate the delivery time or fail to meet the quality standards the client demands, we terminate our collaboration and make sure our quality service remains intact.
"At AccessEast, we believe in cultivating strong
relations with our clients."
Anja Grčar, full time in-house translator & quality manager
BA English Studies, University of Ljubljana, native Slovenian translator
Working together with AI represents another step in quality control. We only provide human translations, as machine translations are usually inadequate for some of the more exotic languages we offer, such as Uyghur. In the final step of our translation process, we let industry standard translation software check the translation on several linguistic principles. This way, we can provide you with the most accurate translations whilst saving you time. AI perfects the translation by controlling for the correct formatting and spell-checking.
For quality reasons, our translators work with CAT-tools and use the translation memories and company specific termbases to ensure that the correct terminology is used coherently throughout the whole text and that the translation complies with our clients' expectations.
"I had a really outstanding experience with AccessEast. I worked with them on a time critical project and they delivered high quality work on time. The entire project I was supported by a personal project manager, who valued and practiced good customer service. Free quotes within 15 minutes, 24 hr. turnaround. They stick to their commitments, the translation was perfect and delivered timely. Communication was flawless. Overall summary: excellent and fair pricing, quick response times and outstanding results. Would truly recommend to anyone in need of a reliable translation service"
​
- J.H. Theißen, Director of targetP! Consulting
International supply chain and agile procurement consultancy