EXPAND YOUR BUSINESS TO CROATIA
Are you interested in expanding your business to the flourishing Croatian market? As a translation agency that specialises in Slavic language services, AccessEast is your ideal partner when establishing a dialogue with the Croatian public. We possess a deep understanding of all Slavic languages, the countries' industry trends and slight, yet decisive cultural differences among them. Our mission is to ensure your transition into the Croatian market will be fast, simple and highly professional. We provide translations of the highest quality and offer an exquisite customer service.

We value our customers and their time. That is why we provide an around-the-clock, personalised 24/7 customer availability. You can contact us at any time and one of our multilingual project managers will assist you. To save you time and hassle, you do not have to wait long for quote estimations: simply request one through our form, you will receive the quote within 15 minutes. Additionally, we respect your privacy by signing NDAs.
NATIVE TRANSLATORS & HIGH QUALITY STANDARDS
Our team of native translators all meet the ISO 17100 quality standards. They work exclusively on translating your source language into Croatian. Each professional specialises in a certain field and has gained experience translating specific types of texts, such as medical, technical, legal, etc. Our project managers match your content with the most suitable professional which speeds up the turnover time and ensures the highest quality of the text.
​
Aside from professionals who hold a translations studies degree, we have also recruited professionals from other fields with years of translating experience. They are up to date with the most relevant terminology and understand the inner-workings of various industries. Your content will speak to the Croatian public and bridge any potential linguistic and cultural differences.
TAKE A CLOSER LOOK AT CROATIA
Croatia has one of the biggest and most diverse tourism industries in the Medditeranean and tourism sector accounts for approximately 20% of the country's GDP. Its beautiful beaches and picturesque coastal towns have been attracting a tremendous amount of tourists since the 1850s. Its coast stretches for 1777 km along the Adriatic sea and counts 1246 beautiful islands. Numerous port cities do not only bring in tourists, but also contribute to much of the country's international trade.

Croatia joined the EU in 2013 and its government has introduced measures to encourage foreign investment, such as low company administrative fees and equal treatment of nationals and foreigners. Other major industries are agriculture, based mostly in Slavonia to the East and manufacturing which consists predominantly of food and beverage.
​
Croatian language is a South Slavic Language. It is an official language in Croatia and in Bosnia and Herzegovina. There has been considerable controversy regarding the Croatian language. Some linguists claim that Croatian, Serbian, Bosnian and Montenegrin are all variations of one language and people from the said countries can easily understand each other. Due to political reasons and cultural differences between the nations, each country defended the legitimacy of their own language. Indeed, the differences are slight but not to be overlooked, especially when it comes to accurate localisation.
Let us help you with our highly specialised language services and enjoy the perks of the Croatian market in no time!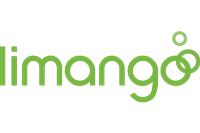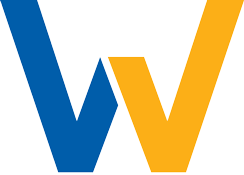 "I had a really outstanding experience with AccessEast. I worked with them on a time critical project and they delivered high quality work on time. The entire project I was supported by a personal project manager, who valued and practiced good customer service. Free quotes within 15 minutes, 24 hr. turnaround. They stick to their commitments, the translation was perfect and delivered timely. Communication was flawless. Overall summary: excellent and fair pricing, quick response times and outstanding results. Would truly recommend to anyone in need of a reliable translation service"
​
- J.H. Theißen, Director of targetP! Consulting
International supply chain and agile procurement consultancy
Andreja
Language pairs
English into Croatian
​
Education
BSc Mechanical Engineering and Naval Architecture,
MSc Mechanical Engineering and Naval Architecture; MSc Business Administration
​
Experience
Translated for: Xerox, HP, Royal Canin, Cisco, Canon, Nissan, Philips, Velux, ZTE, MSCOM, Kinder, Nike, Bosch, Google, Electrolux, Nokia, Huawei, IBM, Lenovo, WizzAir, Samsung, T-Mobile, Chevrolet
Years of translation experience: 13
Technical, medical and marketing translations