STEP INTO THE BULGARIAN FREE MARKET
The Bulgarian GDP relies heavily on the private sector and the perks of the free market. It has proved itself to be an economy worth investing in. Our mission at AccessEast is making sure your business will thrive there. Bulgaria's exquisite strategic location is full of potential and your communication with the market is essential to your success.
AccessEast is a specialised translation agency that enables a smooth transition of your business into the promising Eastern markets. Specialising in Slavic languages, you can rest assured that your content will be handled by professionals with relevant market and industry knowledge.

We believe in creating long-lasting relationships with our clients. Our customer service approach is based on confidentiality and transparency as all our translators sign NDAs. We value your time: you can make use of our services 24/7. Contact us at any time you desire and our project managers in Berlin, London and Des Moines (US) will help you with your project. Additionally, you can easily fill out our form and receive a quote within 15 minutes.
NATIVE TRANSLATORS & HIGH QUALITY STANDARDS
We specialise in Slavic translation and localisation and we work with professionals who understand both the Bulgarian time-honoured traditions and the growing trends. Handled by our project managers with extensive cultural knowledge and native Bulgarian translators, your content will be controlled for quality at every step of the way.

Our recruitment process follows the ISO 17100 quality standards: Our native translators all hold a university degree and have experience in various fields of translation, such as legal, technical, medical and many more. They all possess years of experience that have honed their translation skills to perfection.
PUTTING BULGARIA ON THE MAP
Between the Black Sea and the Danube, there lies Bulgaria. This Balkan country traces history back to the 6th millennium BC when its second biggest city Plovdiv was established, making it the oldest city in Europe. Bulgaria was first founded in 681 AD and it has already then carried the same name it still bears today.
Just like in ancient times, Bulgaria is still a logistical crossroads between Europe and Asia. Five out of ten Pan-European corridors pass through, in addition to many seaports and airports. It boasts the most favourable tax regime in Europe as the corporate income tax rate amounts to 10%, the lowest in the EU. In the summer, resorts such as Sunny Beach along the Black Sea coast attract thousands of tourists who enjoy the high temperatures and bargain prices other European summer destinations do not offer.
The Bulgarian language is spoken by 15 million speakers worldwide. Together with the Macedonian language, it forms the Eastern South Slavic dialect continuum, showcasing some unique features that distinguishes it from other Slavic languages, such as having no cases and no verb infinitives. EU has three official alphabets, thanks to Bulgaria, who entered the EU in 2007 and brought along the Cyrillic alphabet.
With the help of our quality translations into this unique Slavic language, you will advance your business into Bulgaria and appeal to your audience.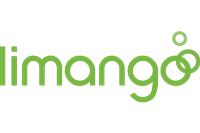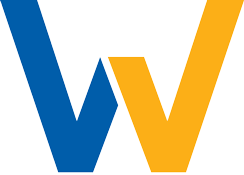 "I had a really outstanding experience with AccessEast. I worked with them on a time critical project and they delivered high quality work on time. The entire project I was supported by a personal project manager, who valued and practiced good customer service. Free quotes within 15 minutes, 24 hr. turnaround. They stick to their commitments, the translation was perfect and delivered timely. Communication was flawless. Overall summary: excellent and fair pricing, quick response times and outstanding results. Would truly recommend to anyone in need of a reliable translation service"
​
- J.H. Theißen, Director of targetP! Consulting
International supply chain and agile procurement consultancy
A glimpse of our specialist network:
Yonona
Language pairs
English and Spanish into Bulgarian
​
Education
BA Journalism and Mass Communication
MSc International Finance
​
Experience
Translated for Puma, Ryanair, Monsanto, AIG, Bershka, Brita, Briggs & Stratton, Castrol
Years of translation experience: 20
Financial and technical translations