GAIN SEAMLESS ACCESS TO THE SLOVENE MARKET
Are you interested in tapping into the up-and-coming Slovene market? At AccessEast, we specialise in Slavic language translations and localisation. We will contribute to your vision by offering accurate and culture-sensitive translations, carried out by our native Slovene translators with significant industry experience and relevant market knowledge.
​
You can order your translations 24/7 and get a quote free of charge within 15 minutes. We highly value your privacy and sign NDAs to keep your information discreet. Our customer service is highly personalised and offered outside of office hours. It aims to fulfil all your requests at any given time of the day, with transparency as our highest value.
NATIVE TRANSLATORS & HIGH QUALITY STANDARDS
After an extensive talent search, we have recruited a team of carefully selected native speakers with a degree in translation whose qualifications reflect the ISO 17100 quality standards for translation companies. They work exclusively on translating your source language into Slovenian. Our mission is to help you access the Slovene market as effortlessly as possible, working with legal, technical, medical and other types of translations.
​
We believe translation transcends words. Our translators will communicate your message to the Slovene public by breaking through any potential cultural barriers and providing precise localisation of your content. You can be sure our translators use industry-specific terminology while keeping in mind the social nuances of the Slovene culture and language.
We offer a highly personalised approach as our HQ in Berlin is currently hosting a full-time in-house Slovene translator and quality manager. You can be rest assured your documents will be dealt by a personally selected native professional, guaranteeing a fast turnover.
UNDERSTANDING THE SLOVENE MARKET
Cradled between the Alps and the Adriatic sea, Slovenia boasts amazing geopolitical position, versatile landscapes and a blend of various cultural influences, reflected in their local cuisine, architecture and language.
​
Spoken by 2.5 million people worldwide, the Slovene language is one of the oldest attested and most diverse Slavic languages. It recognizes more than 30 official dialects with an even higher number of unofficial variations: indeed, every village in the country is said to have its special linguistic traits.
​
Once considered a hidden gem of Europe, this central European country is now seeing a great surge in tourism: ever since 2014, tourists have been increasingly flocking to Slovenia, annually breaking the record of the previous year. With 58% covered by forests, it is one of the greenest and most biodiverse countries in Europe.
​
Slovenia has seen a 4.5% annual volume growth of its GDP. The best industries reflect the strategic location, great infrastructure and excellent education of its citizens. Among them are ICT, logistics and distribution, pharmaceuticals, automotive industry and wood processing.
Let us help you overcome all linguistic barriers, guaranteeing a head start in the Slovene market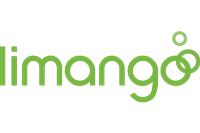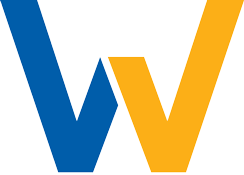 "I had a really outstanding experience with AccessEast. I worked with them on a time critical project and they delivered high quality work on time. The entire project I was supported by a personal project manager, who valued and practiced good customer service. Free quotes within 15 minutes, 24 hr. turnaround. They stick to their commitments, the translation was perfect and delivered timely. Communication was flawless. Overall summary: excellent and fair pricing, quick response times and outstanding results. Would truly recommend to anyone in need of a reliable translation service"
​
- J.H. Theißen, Director of targetP! Consulting
International supply chain and agile procurement consultancy