EXPAND YOUR BUSINESS TO ROMANIA
Are you looking for high-quality Romanian translations? Between attracting a significant amount of foreign investment and a large community of Romanians abroad, Romania has been gaining considerable international recognition. Engaging in dialogue with Romanian customers calls for professional Romanian translation services. We are here to help you convey your vision.
AccessEast is a specialised translation agency that possesses a great understanding of all Eastern European cultures, markets and industry trends. Our native Romanian professionals will help you overcome all linguistic barriers and access the Romanian audience with ease.

We believe in strong relations with our clients and we keep your information private. We sign NDAs with all our translators to keep your information safe. With transparency and customer satisfaction as our leading values, we are there to assist you 24/7 to respond to any requests you might have. Simply use our quote request form and receive one within 15 minutes!
NATIVE TRANSLATORS & HIGH QUALITY STANDARDS
We have recruited a team of professional translators who specialise in various fields and serve multiple industries. In accordance with the ISO 17100 quality standard, our native Romanian translators all hold a degree in translation studies with relevant experience in the field of translation and localisation. They have a thorough understanding of the Romanian cultural nuances, market and specialised terminology.
Whether you need a technical, medical or any other kind of translation, our translators meet the copy standards of your industry. Regardless how high the volume of your translations is, the turnover is always quick and checked for quality at every stage of our process thanks to our project managers in Europe and the United States.
A QUICK INSIGHT INTO ROMANIA
Home to the Carpathian mountains, the Danube delta and famous Transylvanian castles, Romania is a developing country that connects Eastern and Southeastern Europe. It holds vast amounts of natural resources, such as fossil fuels, timber and various minerals.

The official language of both Romania and Moldova, Romanian language is spoken by approximately 25 million people worldwide. It is the only Romance language spoken in Eastern Europe and its grammar differs greatly from other Romance languages due to its geographic remoteness. It has survived there for 1700 years despite being surrounded by Slavic and Hungarian neighbours that significantly influenced Romanian vocabulary.
Since joining the EU in 2007, the country has undergone major changes within and outside its borders. It has registered the highest economic growth in the whole of the EU. Meanwhile, it also has the second highest diaspora, as a staggering 15.4% of Romanians live abroad.
With our friendly service and top quality translations, you will communicate with your Romanian customers with complete confidence!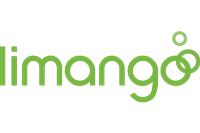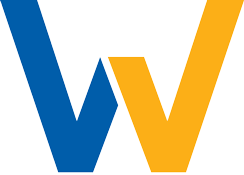 "I had a really outstanding experience with AccessEast. I worked with them on a time critical project and they delivered high quality work on time. The entire project I was supported by a personal project manager, who valued and practiced good customer service. Free quotes within 15 min, 24 hr. turnaround. They stick to their commitments, the translation was perfect and delivered timely. Communication was flawless. Overall summary: excellent and fair pricing, quick response times and outstanding results. Would truly recommend to anyone in need of a reliable translation service"
​
- J.H. Theißen, Director of targetP! Consulting
International supply chain and agile procurement consultancy
A glimpse of our specialist network:
Adriana
Language pairs
English, French, German into Romanian
​
Education
BSc Engineering Physics
MSc Environmental Physics, MA Translation
​
Experience
Translated for: Audi, BMW, Bosch, Beumer Group, Dräger, Eirich, Enercon, Hornbach
Years of translation experience: 17
Technical, scientific and medical translations