EXPLORE THE MARKET POTENTIAL IN KAZAKHSTAN
Kazakhstan, the largest economy in Central Asia, has been proving itself to have an especially favourable investment climate. Expanding your business abroad is a bold business venture and it can be time consuming to adapt yourself to the new unknown market. At AccessEast, our goal is to help you speed up your expansion to the Central Asian markets. As an agency specialised in Turkic languages, our team has an insight into the Kazakh market and language like no other.

Entrusting us with translation projects will not only save you time, but also localise your content to fit the Kazakh culture. What sets our agency apart from other translation agencies is transparency, brought in the limelight by our 24/7 customer service availability and the high quality of our product. Ordering translations has never been easier. Your data is safe with us. Our team signs NDAs and we comply with the European data protection standards. Get a fast quote by using our request form and receive a personal quote within 15 minutes!
NATIVE TRANSLATORS & HIGH QUALITY STANDARDS
Our reliable customer support is matched by the quality of our translations. We have carefully selected the best native Kazakh professionals according to the ISO 17100 quality standard. Translating into Kazakh and Russian, our translators have specialist language skills, perfected by years of experience. Their innate understanding of the cultural nuances is paired with expert industry knowledge, guaranteeing your successful communication to the Kazakh customers.

Translations go beyond a simple transformation of words from a source to a target language. It is important to convey the correct message and be mindful of using accurate terminology. Moreover, there are different types of texts you might need translated, such as legal, technical or medical. We have recruited a selection of translators that cover all major areas of expertise and have relevant experience in localising content, guaranteeing a fast turnover and a great client feedback.
KAZAKHSTAN AND ITS NATURAL RESOURCES
Landlocked in Central Asia, Kazakhstan is the 9th biggest country in the world, spreading over vast deserts, steppes, mountains and lakes. It holds great amounts of natural resources.
The natural resources in Kazakhstan have been attracting foreign investors, namely from the gas and oil industry. The Kazakh government is interested in attracting considerable foreign investment. Besides having enormous oil reserves, Kazakhstan is also the biggest producer of Uranium and has signed agreements with the world's biggest nuclear powers. The large steppes hold great potential for agriculture as well.
Kazakhstan shares the second longest land border in the world with Russia. Russian is recognised as one of the official languages of Kazakhstan. Kazakh language is spoken by 64% of the population in Kazakhstan, but it is also recognised as an official language in Russia, China, Altai Republic and Ili Kazakh Autonomous Prefecture. Its Cyrillic alphabet has been attracting media attention since there have been several attempts to change it and ultimately, a switch to Latin alphabet is said to occur by 2025.
With our help, your expansion to the Kazakh market will put you ahead of your competition!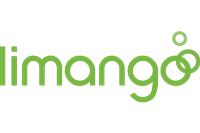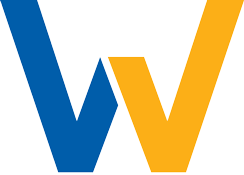 "I had a really outstanding experience with AccessEast. I worked with them on a time critical project and they delivered high quality work on time. The entire project I was supported by a personal project manager, who valued and practiced good customer service. Free quotes within 15 minutes, 24 hr. turnaround. They stick to their commitments, the translation was perfect and delivered timely. Communication was flawless. Overall summary: excellent and fair pricing, quick response times and outstanding results. Would truly recommend to anyone in need of a reliable translation service"
​
- J.H. Theißen, Director of targetP! Consulting
International supply chain and agile procurement consultancy