WE ARE YOUR PARTNER FOR THE BOSNIAN MARKET
Bosnia and Herzegovina is a country with one of the most complex political systems in the world. If you are in need of translation services targeted towards an audience in Bosnia and Herzegovina, you must choose a localisation partner that has a profound understanding of the culture, history and ethnic groups within the country. Nowhere else among the Slavic nations is the importance of knowing your audience as vital as in Bosnia in Herzegovina. As a country, shared by three nations with three corresponding languages and religions, it is essential to understand who your clients and customers are. At AccessEast, we possess an unmatched understanding of the complex government and the economy of Bosnia and Herzegovina as we are a translation agency with a focus on Slavic cultures and languages.

Aside from our specialisation in Slavic languages, our added value lies in a first-rate customer service. Unlike most agencies, we offer a 24/7 support in various languages and you can contact us at any time. As translations are a time-sensitive matter, you can easily use our quote request form and receive a personal quote within 15 minutes.
NATIVE TRANSLATORS & HIGH QUALITY STANDARDS
Due to our specialisation in Slavic languages and cultures, our agency is your reliable partner for Bosnian translation services.
After you have ordered your translations through our user-friendly form, we will do the rest. An experienced project manager will allocate your content to the most suitable native translator. We have recruited native translators who meet the ISO 17100 quality standards and cover various industry fields. Your content will be translated by a professional who specialises in your field and has years of experience tackling specific types of texts, such as technical, medical, marketing, etc.
Due to working with highly experienced and specialised translators, the turnover time is significantly reduced. Mindful of accurate terminology and social graces of the target language, the translators will facilitate the dialogue with your audience and secure your position in Bosnia and Herzegovina.
UNDERSTANDING BOSNIA AND HERZEGOVINA
Positioned right in the heart of Southeast Europe, Bosnia and Herzegovina is the hidden gem of the Balkans. Its unspoiled rivers, valleys and mountains offer great outdoor activities. Named after the 1984 Winter Olympics, Olympic Center Jahorina is the biggest and most popular ski resort in the country.
Its nature, rich history and warm-hearted people makes it a unique travel destination, Attracting a significant and increasing amount of tourists. Nowhere in the world do various influences coexist as organically as in Bosnia and Herzegovina. Walking through Sarajevo, one can observe both the Ottoman and Austro-Hungarian architecture and cultural heritage simultaneously.

As a result of the Bosnian war, the country has one of the most complex government systems in the world. The country is divided into three constituent nations and each one has its own president. Consequently, there are three official languages in Bosnia and Herzegovina: Bosnian, Serbian and Croatian.
Get an instant quote and start your dialogue with Bosnia and Herzegovina today!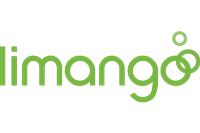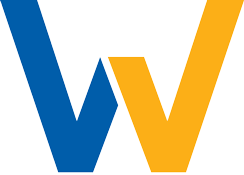 "I had a really outstanding experience with AccessEast. I worked with them on a time critical project and they delivered high quality work on time. The entire project I was supported by a personal project manager, who valued and practiced good customer service. Free quotes within 15 minutes, 24 hr. turnaround. They stick to their commitments, the translation was perfect and delivered timely. Communication was flawless. Overall summary: excellent and fair pricing, quick response times and outstanding results. Would truly recommend to anyone in need of a reliable translation service"
​
- J.H. Theißen, Director of targetP! Consulting
International supply chain and agile procurement consultancy
A glimpse of our specialist network:
Menad
Language pairs
English into Serbian, Croatian, Bosnian
​
Education
BA English Language and Literature
MA Linguistics
​
Experience
Translated for: Qatar Airways, Phillips, Microsoft, Motorola, Scania, Airbnb, Facebook, Google
Years of translation experience: 5
Technical, marketing and medical translations