ALBANIA: AN EMERGING ECONOMY
In recent years, Albania has demonstrated great growth potential and has been steadily gaining international attention. The country's free market and favourable tax system make for a great business climate and welcome foreign investors across all sectors. As language experts, we know that communication to your clients and customers abroad is essential to your success. Let us help you convey your message by providing translation and localisation services of the highest quality.

AccessEast is a specialised translation agency that possesses an unparalleled knowledge of the Eastern European and Central Asian markets and cultures. We help our customers access business opportunities abroad by providing great language services, outstanding customer support and a user-friendly order process. Simply order your translation projects through our request form, you will receive a quote within 15 minutes. Should you have any questions, our support team is here to assist at any time, 24/7, as we have offices in Berlin, London and Des Moines, IA (USA).
NATIVE TRANSLATORS & HIGH QUALITY STANDARDS
Specialised in various fields, our team of professional translators serve multiple industries and will meet the copy standards of each of them. They have a thorough understanding of the Albanian cultural nuances, market and terminology. The turnover is always quick and checked for quality at every step of the way thanks to our project managers who personally match your content with the most suitable specialised translator.
We have recruited our skilled team in accordance with the ISO 17100 standards, which means that all of our translators possess several years of professional experience in translation and/or have a recognized graduate qualification in translation from an institution of higher learning. Additionally, we work with professionals from other scientific fields, such as lawyers, doctors, and engineers. Their unrivalled terminology knowledge, experience and specialised expertise significantly speed up the translation process and assure the highest quality of translations.
TAKE A CLOSER LOOK AT ALBANIA
Stretching along the Adriatic and Ionian Sea, this Southern European country had long been closed off to curious tourists and business investors [public]. Since the 1990s, however, Albania has been gaining international attention with respect to tourism and international relations. Today, it is a well-known fact that Albania has the largest onshore oil reserves in Europe and that it is modernising its infrastructure, making it a viable option for business investment. Among the strongest industries are agriculture, metallurgy, energy, and tourism.

Albanian language is a unique Indo-European language and does not share significant similarities with any other language families. It has a status of an official language in Albania, Kosovo, and North Macedonia. The population of Albania is approximately 3 million, but with a big community of the Albanian diaspora outside of the county and predominantly settled in the neighbouring countries, the worldwide number of speakers amounts to roughly 7.5 million.
Tap into opportunities in the fast-growing Albanian market with the help of our translation and localisation services!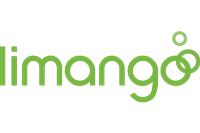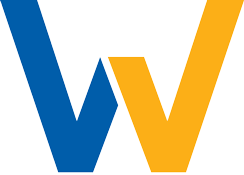 "I had a really outstanding experience with AccessEast. I worked with them on a time critical project and they delivered high quality work on time. The entire project I was supported by a personal project manager, who valued and practiced good customer service. Free quotes within 15 minutes, 24 hr. turnaround. They stick to their commitments, the translation was perfect and delivered timely. Communication was flawless. Overall summary: excellent and fair pricing, quick response times and outstanding results. Would truly recommend to anyone in need of a reliable translation service"
​
- J.H. Theißen, Director of targetP! Consulting
International supply chain and agile procurement consultancy
A glimpse of our specialist network:
Bledar
Language pairs
English into Albanian
​
Education
BA in English Language and Literature
MSc Diplomacy and International Relations; MA in Translation and Interpreting
​
Experience
Translated for: Ministry of Infrastructure and Energy/Albanian Road Authority
Years of translation experience: 20
​