DEVELOP YOUR BUSINESS IN UKRAINE
If you are looking into a steadily developing and promising new market to expand to, Ukraine is the choice for you. At AccessEast, our goal is to help your business access new and foreign markets by providing translation and localisation services of the highest quality. Since we specialise in Slavic languages, you can rest assured your Ukrainian translations will be accurate and mindful of cultural nuances of your target audience.
​
We believe that our partners should enjoy full transparency and confidentiality: we offer 24/7 customer service as well as a free instant quote service. We sign NDAs and provide safe payment options such that comply with the European privacy standards.
HIGH-EXPERIENCED PROFESSIONALS
Our recruitment process reflects the ISO 171 00 quality standard. We work with university-educated and experienced translators as well as field professionals such as doctors, lawyers or engineers who have years of translation experience and excellent industry-knowledge across various fields.
To ensure the maximum clarity in delivering your message, our translators only translate into their native language which allows your message to be tailored specifically for the audience you are addressing with accurate terminology in mind.
Ukraine is the largest country within Europe, situated on the East European Plain. Thanks to its fertile soil and favorable climatic conditions, Ukraine is one of the biggest grain harvesters in the world, ranking 9th in the world in wheat, 6th in corn, and 4th in barley production. Ukraine is also home to an abundance of natural resources including coal, iron ore, natural gas and various metals including titanium and magnesium. Exports have an undeniable significance in the country's economic stabilisation and growth.
The contribution of exports to Ukraine's GDP was reported at 49.29 percent in 2016, which consists mainly of metals, chemicals, fuel and petroleum products, transport equipment, and food products. Ukraine is one of the top outsourcing destinations in Eastern Europe. It has one of the most IT professionals in the world and consequently, Kiev is becoming quite a destination for tech start-ups.
Ukrainian language is a melodic East Slavic language that originates in the 13th century, when it parted ways with closely related Russian and Belarusian. Today, it has approximately 46 million speakers and it uses the Cyrillic alphabet.
Make your way into the business world of Ukraine with the confidence of working with the best!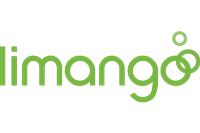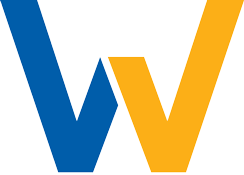 "I had a really outstanding experience with AccessEast. I worked with them on a time critical project and they delivered high quality work on time. The entire project I was supported by a personal project manager, who valued and practiced good customer service. Free quotes within 15 minutes, 24 hr. turnaround. They stick to their commitments, the translation was perfect and delivered timely. Communication was flawless. Overall summary: excellent and fair pricing, quick response times and outstanding results. Would truly recommend to anyone in need of a reliable translation service"
​
- J.H. Theißen, Director of targetP! Consulting
International supply chain and agile procurement consultancy
A glimpse of our specialist network:
Nataliya
​
Language pair: English - Ukrainian and Russian
​
Education: BA Foreign Languages Assistance and Translation in English and German
MA Philology and Teaching of the English Language and Foreign Literature
​
Work experience: Booking.com, kiwi.com, SDI Media Group, Inc., Logistic Plus, Master Proekt, Picasogames
​
Years of experience:10