STEP IN THE TURKISH ECONOMY
AccessEast helps businesses reach foreign markets with ease and confidence, by providing high-quality translations. To achieve the highest level of customer satisfaction, we make this process as simple and effortless as possible for you. We understand the value of your time, and therefore provide 24/7 customer service to bring you immediate assistance at any time of the day. Similarly, our instant quote service allows us to give you a quote for your translation within fifteen minutes, completely free of charge.
Your safety and security is our first priority and we are happy to safeguard it by signing NDAs as well as offering you secure payment options.
WORLD-CLASS LANGUAGE SERVICES
If you are interested in doing business in Turkmenistan, AccessEast is the correct partner for you. As a translation agency specializing in Turkic languages, we work with expert native speaker translators along with professionals in various fields with translation experience.
​
Our highly skilled associates cover a wide range of industries, providing excellent quality translations regardless of the field you are in. This allows us to ensure the accurate terminology and utmost relevance in the work we deliver, which, owing to this expertise, complies with the ISO 171 00 quality standard.
INVESTING IN TURKMENISTAN
While the Karakum Desert forms an important majority of the country's land area, beneath the surface, Turkmenistan is home to massive natural gas and oil reserves. The country boasts the second-largest gas field in the world by volume and is the 6th largest in the world by proven gas reserves. Its highly strategic location between the Middle East, Europe and Asia, and the country's political stability are among the most important reasons why companies may be interested in investing in Turkmenistan.
As suggested by the name, Turkmen, the official language of Turkmenistan, belongs to the family of Turkic languages and is spoken by approximately 7 million people natively. While native to 5 different countries, Turkmen is considered an official language in Turkmenistan only. Although written in the Latin alphabet today, the official alphabet of Turkmen has changed 3 times over the course of the 20th century.
Do not waste your time: contact us and expand your business in Turkey!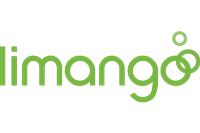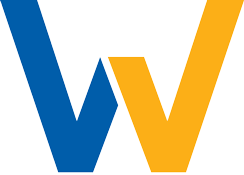 "I had a really outstanding experience with AccessEast. I worked with them on a time critical project and they delivered high quality work on time. The entire project I was supported by a personal project manager, who valued and practiced good customer service. Free quotes within 15 minutes, 24 hr. turnaround. They stick to their commitments, the translation was perfect and delivered timely. Communication was flawless. Overall summary: excellent and fair pricing, quick response times and outstanding results. Would truly recommend to anyone in need of a reliable translation service"
​
- J.H. Theißen, Director of targetP! Consulting
International supply chain and agile procurement consultancy