HOW TO SET FOOT IN THE ITALIAN MARKET
​
Italy is the world's ninth largest economy with the services sector that accounts for almost three quarters of total GDP since it's one of the most touristic attractive poles thanks to its 51 UNESCO World Heritage Sites, for which it holds the international record. Are you ready to expand your business to Italy?
​
To succeed in the Italian market, AccessEast provides you a 24/7 customer support since we have offices in different time zones around the world such as in Berlin, London and Des Moines (USA).
​
Contact us with your translation project and we will instantly send you a chargeless quote. Since transparency and your privacy are two of AccessEast's main values, we provide secure payment options and sign NDAs to protect your information.
MOTHER TONGUE ITALIAN TRANSLATORS AND PRIME SERVICES
AccessEast will be the most reliable linguistic bridge between your company and the Italian market. Our project manager will assign you the highest qualified native translator for your target group and the region to which you wish to turn to in order to complete your translation projects in the shortest possible time.

Our highly skilled team makes a selection of the most talented mother tongue translators who meet the ISO 17100 quality standards and possess several years of professional experience in and/or have a certified graduate qualification in translation from higher education institutions.
WE ARE HERE TO SUPPORT YOU
We provide highly customised solutions since our HQ in Berlin is now hosting a full-time in-house Italian translator and business developer. You can be sure that your files will be checked directly and sent immediately to the most suitable selected translator to get back to you with an instantaneous final product.
DISCOVERING THE BOOT-SHAPED COUNTRY
Although official language is Italian, there are nearly 34 other spoken languages and related dialects, most of which derive from Romance languages. In fact, in every region, you can come across different dialects within a few kilometers.
Because of the proximity with other nations and their common histories, in the northern regions of the Aosta Valley, Trentino Alto-Adige, and Friuli Venezia Giulia people also speak French, German, and Slovene respectively.

Called the 3Fs market (Food, Fashion, Furniture), Italy exports every year almost 40 billion euros of food. It is leader in the production of yachts and home of some of the globe's most famous motor vehicles brands. It boosts a special niche in the international fashion luxury market with exports of clothing and footwear that account for around 11.0% of total exports.
Do not hesitate and step into the Italian attractive market today!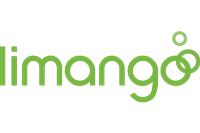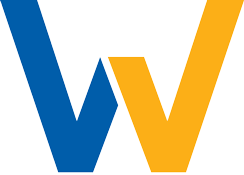 "I had a really outstanding experience with AccessEast. I worked with them on a time critical project and they delivered high quality work on time. The entire project I was supported by a personal project manager, who valued and practiced good customer service. Free quotes within 15 minutes, 24 hr. turnaround. They stick to their commitments, the translation was perfect and delivered timely. Communication was flawless. Overall summary: excellent and fair pricing, quick response times and outstanding results. Would truly recommend to anyone in need of a reliable translation service"
​
- J.H. Theißen, Director of targetP! Consulting
International supply chain and agile procurement consultancy