EXPAND YOUR BUSINESS TO SERBIA
Would you like to step into the Serbian flourishing market? As experts in Slavic languages and folklores, our experienced team is here to help you find the best Serbian mother tongue translators for expanding your business and build the greatest relationship with your target audience thanks to their varied fields of specialisation.
We offer highly-rated translation and localisation services. Send us your translation projects at any time of the day and get an instant quote completely free of charge.
​
In order to value your privacy, our team signs NDAs with our translators to keep your information private.
NATIVE SERBIAN TRANSLATORS AND
A HIGH QUALITY SERVICE
As experts in Slavic languages and cultures, we will provide you with language services with outstanding 24/7 customer support since our team consists of project managers in different time zones such as in Berlin, London and Des Moines, IA (USA).
Get in touch with us and an experienced project manager will assign your translation projects to the most suitable native translator who meet the ISO 17100 quality standards and possesses several years of professional experience and/or have a certified graduate qualification in translation from higher education institutions.
​
Furthermore, we rely on professionals from other fields, such as lawyers, doctors, and engineers in order to accelerate the translation process and ensure the highest quality of translations.
We provide secure payment options to secure your privacy.
Serbia is a landlocked country crossed by the Danube, which has always been an important source for international trade and logistics companies for this country.
​
Serbians mostly live in the capital, Belgrade, which is one of the largest and oldest cities in Southeastern Europe.
​
Thanks to new government plans to improve the business environment, Serbia has seen strong economic growth and significant fiscal consolidation in the last few years. According to the IMF, it is now considered a medium-high developing country. In fact, since 2000, it has attracted large multinationals from Russia and China to invest billions in the energy and metallurgic sectors.
​
Serbian was recognised as an official language in the Ottoman Empire already and it is today the official language of this country. The official alphabet is Cyrillic but the Latin one is also very common.
Contact us to get an instant quote and invest in Serbia today!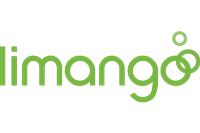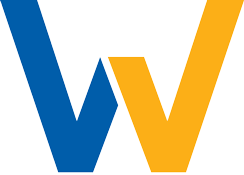 "I had a really outstanding experience with AccessEast. I worked with them on a time critical project and they delivered high quality work on time. The entire project I was supported by a personal project manager, who valued and practiced good customer service. Free quotes within 15 minutes, 24 hr. turnaround. They stick to their commitments, the translation was perfect and delivered timely. Communication was flawless. Overall summary: excellent and fair pricing, quick response times and outstanding results. Would truly recommend to anyone in need of a reliable translation service"
​
- J.H. Theißen, Director of targetP! Consulting
International supply chain and agile procurement consultancy
A glimpse of our specialist network:
Petar

Language pair: English into Serbian, Bosnian, Croatian, Montenegrin
​
Education: BA in English Language and Literature
MA in Linguistics
PhD studies in Linguistics/Translation Studies
​
Experience: World Health Organization, Deutsche Gesellschaft für Internationale Zusammenarbeit (GIZ) GmbH, World Trade Organization, UNHCR, UNESCO, Samsung, Harvard Business Review, Constitutional Court of Montenegro, European Energy Community Secretariat, Embassy of the United States of America.
​
Years of experience: 11