STEP IN THE TURKISH ECONOMY
AccessEast is a translation agency specialising in Turkic and Slavic languages, aimed at helping European businesses expand into the Middle Eastern markets. We believe that this requires a thorough understanding of the target country's people and their needs, and we believe that the people who understand a nation the most are those who are a part of it. Thanks to this knowledge, we work with professional native translators of your target language, which results in the delivery of a clear and precise message, tailored specifically for the reader.
We understand that making business decisions requires sensitivity and sometimes urgency, so we provide 24/7 customer service along with the option to get a free instant quote on your translation projects within 15 minutes.
Our main goal is to help you reach your objective with the highest possible customer satisfaction, and we are happy to ensure your satisfaction and security by signing NDAs as well as providing you with secure payment methods.
TRUSTFUL NATIVE TURKISH TRANSLATORS
Our quality standard is the translation that we provide our customers with and our goal is no less than perfection. We work with the best translators in the business and strictly meet the ISO 17100 standards with the translators we work with, while making sure that your files are only translated by native speakers of your target language, ensuring the proper clarity and localisation of your message.
With a pool of hundreds of experienced and specialised translators, we cover various industries from medical to legal, from industrial to scientific and make sure your translation is done by a professional in command of the field you are in.
With its strategically important geographic location, Turkey has always been a very active market in the historical trading world, connecting the West to the Far East with trading roads such as the Silk Road. This strategic importance is still preserved today with the country's annual exports valued at USD 157 Billion in 2017. Turkey has been a member of the World Trade Organization (WTO) since 1995 and has signed Free Trade Agreements with over 20 countries in addition to the Customs Union with the EU.
Turkey has the largest population in Europe and its extremely large domestic market and low corporate tax values make it a prime choice for foreign investors looking to make their entrance to the Middle-Eastern markets.
Do not waste your time: contact us and expand your business in Turkey!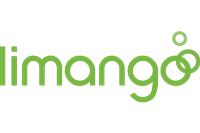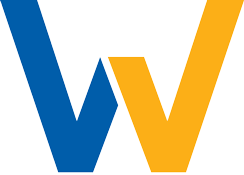 "I had a really outstanding experience with AccessEast. I worked with them on a time critical project and they delivered high quality work on time. The entire project I was supported by a personal project manager, who valued and practiced good customer service. Free quotes within 15 minutes, 24 hr. turnaround. They stick to their commitments, the translation was perfect and delivered timely. Communication was flawless. Overall summary: excellent and fair pricing, quick response times and outstanding results. Would truly recommend to anyone in need of a reliable translation service"
​
- J.H. Theißen, Director of targetP! Consulting
International supply chain and agile procurement consultancy
A glimpse of our specialist network:
Bulent
​
Language pair: English - Turkish
​
Education: BA English Language and Literature
MA English Language and Literature
​
Work experience: Google, Oracle, Hyperion, IBM, Adobe, HP, Siemens, Nokia, Kodak, Canon, Delta, GM, Volvo, Renault, Citroen, Peugeot, Netflix, Dropbox, Dyson
​
Years of experience: 23