TAKE YOUR CHANCE IN THE RUSSIAN MARKET
Are you looking for a professional partner who will help you communicate to the Russian audience?
Expanding your business abroad is a bold business venture and it can be time consuming to adapt to an unknown market. At AccessEast, our goal is to help you access foreign markets by transcending any language barriers in no time. We understand that communication to your clients and customers abroad is essential to your success. Let us help you convey your message by providing translation and localisation services of the highest quality.
We are a specialised translation agency that enables a smooth transition of your business into the active Russian market. Specialising in Slavic languages, you can be rest assured that your content will be taken care of by professionals with relevant market and industry knowledge.
​
We believe in creating long-lasting relationships with our clients. Our 24/7 customer service approach is based on confidentiality and transparency, in fact we sign NDAs and offer secure payment options.
HIGH STANDARD RUSSIAN EXPERTS
After an extensive talent search, we have recruited professional native translators from various Russian-speaking countries according to the ISO 17100 quality standards. Our project managers allocate your content to a professional who has relevant experience with the type of texts you need translated and an innate understanding of the audience you want to address. Covering various fields, they possess industry-specific knowledge and terminology.
THE BIGGEST COUNTRY IN THE WORLD
COULD BE

YOUR BIGGEST MARKET
Russia is by a considerable margin the largest country in the world. With its large consumer market, attractive taxation system and extensive government support, Russia boasts tremendous growth potential for investors. Its steppes are home to vast reserves of oil, gas and metals, all of which amount to most of the country's exports.
Russian is an East Slavic language and it is one of the most widely spoken languages in the world. The approximate number of speakers worldwide amounts to a whopping 260 million. It is the largest native language in Europe and a lingua franca in most ex-Soviet countries across Central Asia. It is the official language of Russia, Belarus, Kazakhstan, Kyrgyzstan and Tajikistan.
With the stage set in Russia, all your business now needs to excel is the correct choice of words!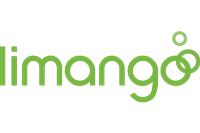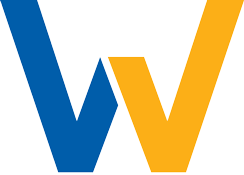 "I had a really outstanding experience with AccessEast. I worked with them on a time critical project and they delivered high quality work on time. The entire project I was supported by a personal project manager, who valued and practiced good customer service. Free quotes within 15 minutes, 24 hr. turnaround. They stick to their commitments, the translation was perfect and delivered timely. Communication was flawless. Overall summary: excellent and fair pricing, quick response times and outstanding results. Would truly recommend to anyone in need of a reliable translation service"
​
- J.H. Theißen, Director of targetP! Consulting
International supply chain and agile procurement consultancy
A glimpse of our specialist network:
Farkhat

Language pair: English - Russian, Uyghur, Kyrgyz
​
Education: BA in International Relations
MA in International Relations and Law
​
Experience: World Bank, United Nations Development Programme, Delegation of the European Union to the Kyrgyz Republic
​
Years of experience: 11