BROADEN YOUR NETWORK IN POLAND
The goal of AccessEast is to help businesses expand their markets to foreign countries by providing superior quality translations. Our expertise in Slavic languages brings you the best translation possible and we make this process as effortless as possible for you. Get a free quote for your translation project in 15 minutes thanks to our 24/7 customer service that will assist you at any time in the following steps.
We are also more than happy to ensure your safety and security in all aspects of our collaboration. In an effort to achieve this, we offer to sign NDAs and provide our customers with safe payment options.
GREAT TRANSLATION, LOCALISATION
AND PROOFREADING SERVICES
To achieve perfection in our translation and localisation services in accordance with the ISO 171 00 quality standard, we work with native speakers who are experienced professionals specializing in various industries and fields of translation. This allows the translator to have full command of the field in which they are working, resulting in a relevant and accurate translation.
THE BUSINESS CLIMATE OF POLAND
Poland is undoubtedly one of the fastest growing countries in the European Union. Having had ceaseless and steady economic growth since 1992, it is now the 6th largest country in the EU by GDP and was the third fastest growing economy in Europe in 2018. According to economists worldwide, Poland's GDP is expected to reach record heights in the coming years.
The country owes this strong economic development to its reforms and policies, as well as its strong domestic consumption. The domestic consumer market is the biggest contributor to the Polish economy, forming up 61 percent of the country's GDP.
Belonging to the family of West-Slavic languages, Polish is the second most commonly spoken Slavic language in the world. Spoken by about 50 million people, it is recognized as a minority language in 6 different countries. Even though it is based upon Latin, Polish has 9 letters completely unique to its alphabet.
Now is the perfect time to invest in Poland.
Make sure you are doing it correctly with the expert translations of AccessEast!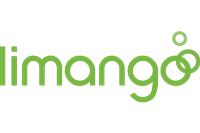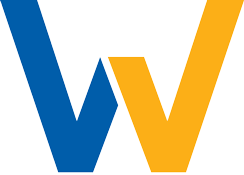 "I had a really outstanding experience with AccessEast. I worked with them on a time critical project and they delivered high quality work on time. The entire project I was supported by a personal project manager, who valued and practiced good customer service. Free quotes within 15 minutes, 24 hr. turnaround. They stick to their commitments, the translation was perfect and delivered timely. Communication was flawless. Overall summary: excellent and fair pricing, quick response times and outstanding results. Would truly recommend to anyone in need of a reliable translation service"
​
- J.H. Theißen, Director of targetP! Consulting
International supply chain and agile procurement consultancy
A glimpse of our specialist network:
Karol
Language pair: English - Polish
​
Education: BA English Philology and Chinese Studies
MA Translation Studies
​
Work experience: Samsung, Panasonic, McAfee, Epson, Research in Motion, Samyang, iBase, CityBank, MasterCard, PayPal, Bibby Financial Services, World Bank, Danaher, Burberry, Lufthansa, Nivea, HP, FedEx, Nivea, GEA
​
Years of experience: 11