ESTABLISH YOUR BUSINESS INTO THE CZECH MARKET
Due to its strategic location and growing economy, the Czech Republic is a promising country to invest in. The country boasts a very competitive environment where communication with your customers is of vital importance. With its specialty in Slavic languages, AccessEast is a translation agency that can help you build your brand in Czechia by providing translation and localisation services of the highest quality.
We care about your confidentiality and trust, therefore we offer to sign NDAs and provide you with secure payment options to ensure your safety. AccessEast makes the process of ordering translations effortless for you thanks to our 24/7 customer service that allows our specialists to be at your service at any given time of the day.
OUTSTANDING LANGUAGE SERVICES TO HELP YOU
Compliant with the ISO 171 00 quality standard, we work with field professionals with translation experience as well as translators specialised in various fields. The translators have an excellent command of the terminology of the field they work in.
Thanks to hundreds of translators we work worldwide, we cover numerous industries including science, legal, and business.
Our policy requires that a translator must always translate into their native language. This ensures the correct attention to cultural nuances, as well as tailoring your message specifically for your audience.
AN OVERVIEW OF THE CZECH REPUBLIC
The Czech Republic, also known as Czechia, is the 21st largest European country by land and and the 15th largest by population. Part of the Slavic language family, Czech is the official language of the Czech Republic and a recognised minority language in six different European countries including Romania, Croatia, and Poland. Czech is spoken natively by approximately 10 million people.
Named as one of Europe's most flourishing economies, the Czech Republic is certainly a very promising country when it comes to business climate. In August 2015, the country's GDP growth rate was reported the highest in Europe, at 4.4 percent. The country's poverty rating as of June 2019 is the second lowest among the OECD member countries. The Czech Republic also boasts the lowest unemployment rate in the European Union with 1.9 percent as it continues to decline. The country's GDP is expected to rise steadily in all areas in the coming years as well, with the predictions showing an increase in exports.
Take your place in the promising Czech market with the expertise of AccessEast by your side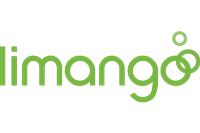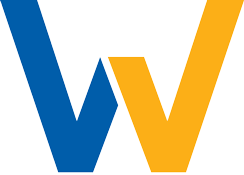 "I had a really outstanding experience with AccessEast. I worked with them on a time critical project and they delivered high quality work on time. The entire project I was supported by a personal project manager, who valued and practiced good customer service. Free quotes within 15 minutes, 24 hr. turnaround. They stick to their commitments, the translation was perfect and delivered timely. Communication was flawless. Overall summary: excellent and fair pricing, quick response times and outstanding results. Would truly recommend to anyone in need of a reliable translation service"
​
- J.H. Theißen, Director of targetP! Consulting
International supply chain and agile procurement consultancy