EXPAND YOUR BUSINESS INTO THE BELARUSIAN MARKET
At AccessEast, our goal is to take care of the image you want to portray by offering translations of the highest quality. Our area of expertise lies in managing and transforming your content into a message you wish to convey to your Belarusian clients or customers.
​
We understand the complexity and difficulty in stepping into an entirely new market, which is why we keep the process smooth and effortless while delivering you our best work. Our 24/7 customer support allows you to get in touch with our project managers to request a chargeless instant quote at any time of the day.
​
We sign NDAs and provide secure payment options to ensure your safety and trust.
ASSURING HIGHEST QUALITY AND
CUSTOMER SATISFACTION
After an extensive search, we have tested and recruited only the best professional translators for each language pair we offer according to the ISO 17100 quality standards. We work with highly experienced translators and field professionals with translation experience which allows us to bring you the best translation possible, delivered to you by experts in your field.
​
Aside from linguists and language specialists, we also work with professionals with background in various scientific fields, such as doctors, lawyers and engineers. They all possess years of relevant translation experience and can tackle specialised texts thanks to their terminology knowledge in the field of their expertise.
Belarus is a landlocked flat country located in Eastern Europe.
Exports provide 50 per cent of the country's GDP with industrial products occupying more than half of the exported goods category. Thanks to its advanced infrastructure, Belarus is one of the world's largest suppliers of mining and quarrying vehicles, as well as tractors and transport vehicles. Agriculture is the second biggest contributor to the Belarusian economy with 15 per cent.
The two official languages in Belarus are Belarusian and Russian. Belarusian language is an East Slavic language, spoken by approximately 4 million worldwide and it has a status of a vulnerable language as its use is in decline.
Let AccessEast guide you into the Belarusian market with its experience and expertise in Slavic languages!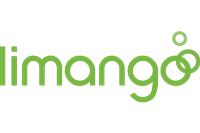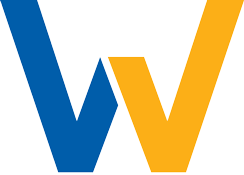 "I had a really outstanding experience with AccessEast. I worked with them on a time critical project and they delivered high quality work on time. The entire project I was supported by a personal project manager, who valued and practiced good customer service. Free quotes within 15 minutes, 24 hr. turnaround. They stick to their commitments, the translation was perfect and delivered timely. Communication was flawless. Overall summary: excellent and fair pricing, quick response times and outstanding results. Would truly recommend to anyone in need of a reliable translation service"
​
- J.H. Theißen, Director of targetP! Consulting
International supply chain and agile procurement consultancy
A glimpse of our specialist network:
Petar

Language pair: English into Serbian, Bosnian, Croatian, Montenegrin
​
Education: BA in English Language and Literature
MA in Linguistics
PhD studies in Linguistics/Translation Studies
​
Experience: World Health Organization, Deutsche Gesellschaft für Internationale Zusammenarbeit (GIZ) GmbH, World Trade Organization, UNHCR, UNESCO, Samsung, Harvard Business Review, Constitutional Court of Montenegro, European Energy Community Secretariat, Embassy of the United States of America.
​
Years of experience: 11