INTRODUCE YOUR BUSINESS INTO
THE MONTENEGRIN MARKET
Thanks to the rapid modernization of its industry sector, adequate government reforms, and one of the lowest corporate tax rates in Europe, the economy of Montenegro is expected to become a competitive magnet in the global market in the next few years.
​
Would you like to be successful in the Montenegrin favourable market? The AccessEast team is available 24/7 to support you with the best translation, localisation, and proofreading services to overcome any linguistic barrier with this uprising country.
Send us your project and one of our several managers from different countries in diverse time zones will reply within 15 minutes with a quote completely free of charge. In addition, we sign NDAs with our professionals to keep your documents private and offer secure payment ways.
OUTSTANDING ASSISTANCE FROM
THE MOST QUALIFIED LINGUISTS
AccessEast's main objective is to overcome linguistic obstacles and, for doing so, we provide our customers with highly-rated language services at reasonable prices.
As experts in Slavic languages, cultures, and contrasts, our team selects for you the most certified mother tongue professionals that boost several years of experience in the translation field.
In order to ultimate your requests in the minor time possible and address them to the desired target of your company, we only count on translators and language experts that are also competent in other academic sectors or have obtained qualifications in other fields, and meet the ISO 17100 quality standards.
TAKING A GLIMPSE AT MONTENEGRO
Sea, cities, and mountains: Montenegro has all of them. Located in the west-central Balkans, south to the Dinaric Alps, and bounded by the Adriatic Sea, it's still considered one of Europe's hidden gems for tourism. However, by the late 1980s this sector has grown increasingly thanks to foreign investments and the country has proclaimed the goal of becoming an elite destination.
​
In order to be a competitive market, the government aims at maintaining its great economic freedom and monetary stability, and at removing impediments on sectors as tourism, real estate, energy, telecommunications, banking and construction where the biggest foreign investors are already focused.
​
Montenegro boosts abundant natural resources like aluminium and bauxite which have constituted the keystone of the nation's development in the last 5 decades, together with power and transport infrastructures.
​
The majority of people speak Montenegrin, recognised as official language as per the 2007 Constitution, and just like other Serbo-Croatian languages, it uses both Cyrillic and Latin alphabets.
Get in touch with us and expand your business in Montenegro!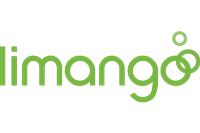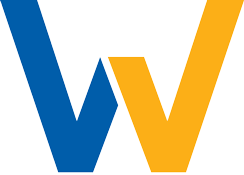 "I had a really outstanding experience with AccessEast. I worked with them on a time critical project and they delivered high quality work on time. The entire project I was supported by a personal project manager, who valued and practiced good customer service. Free quotes within 15 minutes, 24 hr. turnaround. They stick to their commitments, the translation was perfect and delivered timely. Communication was flawless. Overall summary: excellent and fair pricing, quick response times and outstanding results. Would truly recommend to anyone in need of a reliable translation service"
​
- J.H. Theißen, Director of targetP! Consulting
International supply chain and agile procurement consultancy
A glimpse of our specialist network:
Uroš
​
Language pair: English-Montenegrin
Education: BA in English Language and Literature and Italian Language
MA in Translation and Interpreting
Work experience: European Commission, European Parliament, EU-OSHA, US Embassy, TAIEX, UNDP, UNICEF, UNODC, IOM, World Bank/Country Office Montenegro
Years of experience: 21