TAKE YOUR CHANCE INTO THE KYRGYZ MARKET
Does your company think about investing in Kyrgyzstan? Known as a small country with big power, it is one of the main export routes for China, Russia, and other Central Asian countries; and a watchtower of democracy for the US.
​
Landlocked among Kazakhstan, China, Tajikistan, and Uzbekistan, it's a nation full of contrasts which our team of experts will help you to understand and overcome. Thanks to our experience in Central Asian cultures and languages, we provide companies with a high-quality 24/7 customer support due to the dislocation of our offices in Berlin, London, and Des Moines (USA).
NATIVE PROFESSIONALS AND
PROFITABLE LANGUAGE SERVICES
Our goal is to provide clients with the best native speaker linguists that will deal with their translation projects. We search and select only professionals who have completed a degree in translation or language sciences and have already matured years of experience in other educational fields in order to perform your orders in short time.
As we believe privacy and transparency are two of our most important fundaments, we sign NDAs with our translators and provide our customers with guaranteed payment methods.
Contact us with your project and we will get back to you within 15 minutes with a quote wholly free of charge.
Situated along the ancient Silk Road that connected East and West Asia, Kyrgyzstan has a favourable location for commercial exchanges.
Its territory is almost entirely mountainous and dominated by the Tien Shan range. Called "The Celestial Mountains" for their height and beauty from the Chinese people, these mountains have always been craved by empires of the past because they represented a defence wall.
Today they play an important role in Kyrgyzstan's development creating eco-tourism opportunities and providing hydroelectric production and mineral wealth since they claim significant gold and uranium deposits.
​
Bishkek is the capital and largest city of the nation and has recently developed a development plan for the substantial oil deposits present in the country.
​
Kyrgyzstan is a bilingual country, in fact there are two official languages: Kyrgyz and Russian. The first, which belongs to the Turkic languages, has changed its alphabet three times in history from Arabic, to Latin, to Cyrillic; and the second one is mainly used for commercial trade activities.
Connect with us as soon as possible to expand your business in Kyrgyzstan!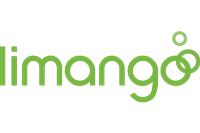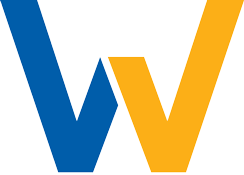 "I had a really outstanding experience with AccessEast. I worked with them on a time critical project and they delivered high quality work on time. The entire project I was supported by a personal project manager, who valued and practiced good customer service. Free quotes within 15 minutes, 24 hr. turnaround. They stick to their commitments, the translation was perfect and delivered timely. Communication was flawless. Overall summary: excellent and fair pricing, quick response times and outstanding results. Would truly recommend to anyone in need of a reliable translation service"
​
- J.H. Theißen, Director of targetP! Consulting
International supply chain and agile procurement consultancy
A glimpse of our specialist network:
Farkhat

Language pair: English into Kyrgyz, Russian, Uyghur
​
Education: BA in International Relations, MA in International Relations and Law
​
Experience: World Bank, United Nations Development Programme, Delegation of the European Union to the Kyrgyz Republic
​
Years of experience: 17