INVEST IN THE AZERBAIJANI MARKET
Mostly known for the oil exploitation market, Azerbaijan offers a blend of traditions and modern development in different engineering and industrial sectors, other than a variegated and beautiful landscape that is all to discover.
Our team is here to help you understanding its business climate with our impressive 24/7 customer support. AccessEast will be your key to enter Azerbaijani modern and continuously growing market through a highly accurate selection of qualified native translators already familiar with the many distinctive folk traditions of this nation.
In order to protect your data, we sign NDAs with our freelancers and provide secure payment methods.
LOCAL PROFESSIONALS AND
EXCELLENT LANGUAGE SERVICES
We carry out a very detailed research to find the best native translators to rely on. Our team of experts look for mother tongue professionals who meet the ISO 17100 quality standards and have obtained a degree in translation sciences and have long experience in other academic fields.
With our services of translation, localisation, and proof reading, we want to help you break the linguistic barriers between your company and your new Azerbaijani potential customers.
​
Contact us with your project and we will send you a quote fully free of charge within 15 minutes. Thanks to the dislocation of our offices in the world, we are available at any time to assist your needs.
Called so because of its sources of eternal fires – atashgehs- and for its contradictions and contrasts brought here by ancient historical empires, Azerbaijan is still considered a "new" nation thanks to the extraordinary transformation it has undergone from the Soviet times to be host of Formula 1, Europa League football, and Eurovision Song Contest.
​
The cosmopolitan capital of Baku is the best port of the Caspian Sea. Highly modern, it is worldwide known for oil exploitation, textile production of valued carpets and tourism with its many UNESCO sites.
​
Another sector which has considerably grown in the latter part of the 20th century is agriculture thanks to the suitable terrain of this country, and most of all for the development of viticulture due to the favourable weather conditions.
​
The official language is Azerbaijani, member of the Turkic branch and dated back to the 15th century in literary tradition. Since 1992 the Cyrillic alphabet has been switched to the Roman one because of governmental choices.
Let us help you gaining success in the Azerbaijani blooming market!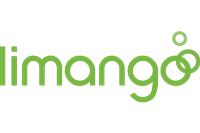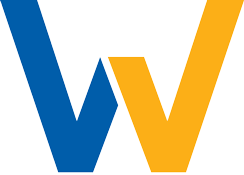 "I had a really outstanding experience with AccessEast. I worked with them on a time critical project and they delivered high quality work on time. The entire project I was supported by a personal project manager, who valued and practiced good customer service. Free quotes within 15 minutes, 24 hr. turnaround. They stick to their commitments, the translation was perfect and delivered timely. Communication was flawless. Overall summary: excellent and fair pricing, quick response times and outstanding results. Would truly recommend to anyone in need of a reliable translation service"
​
- J.H. Theißen, Director of targetP! Consulting
International supply chain and agile procurement consultancy
A glimpse of our specialist network:
Afet
Language pair: English into Azerbaijani
​
Education:
BA in English and German Languages & Linguistics, Azerbaijan University of Languages
MA in TESOL, University of Leeds UK
​
Experience: Council of Europe, State Oil Company of Azerbaijan Republic, Azerbaijan Islamic Solidarity Games 2017, International Committee of the Red Cross, American Bar Association Central Europe and Eurasia Law Initiatives.
​
Years of experience: 21