EXTEND YOUR SUCCESS IN SLOVAKIA
Aimed at helping businesses gain access to foreign markets, we understand the difficulties that come with taking such a step, which is why we made this process as easy as possible with our 24/7 customer service that will respond to all your requests within 15 minutes.
We believe your safety and security is the most important thing when it comes to customer relations and we are happy to provide you with the means to make you feel secure, such as signing NDAs and offering secure payment options.
MOTHER TONGUE SLOVAK SPECIALISTS
In order to take a competitive place in the market when doing business in a new country, you have to connect with your customers on a personal level rather than simply address them. This requires a profound understanding of your potential customers and their language.
At AccessEast, we specialise in Slavic languages and work with native speakers of Slovak to ensure that your message is not just translated, but localised and tailored for the Slovak people. Our experienced translators and field professionals are specialists in various different fields which ensures the accuracy and relevance of the translation that we provide in accordance with the ISO 171 00 quality standard.
Located at the centre of Europe, Slovakia is also one of the fastest growing economies in Europe. Thanks to its highly advantageous geographic location, highly skilled and well educated labour force and low corporate tax, Slovakia is a very popular destination for companies looking to invest in a different country. Foreign investment is also highly encouraged by the government, since it functions as one of the driving forces of the country's economy, with brands such as Microsoft, Amazon, Lenovo, and Henkel holding headquarters in Bratislava.
Experiencing sustained and steady economic growth since its integration into the EU in 2004, Slovakia's GDP comes mainly from the services sector in which a staggering 73 percent of the population is employed. Slovakia is also home to four automobile manufacturing plants, making it the 6th largest car producer in the European Union. When coupled with other industrial products, the manufacturing sector makes up 35 percent of the country's total GDP.
Slovak is a West Slavic language spoken natively by an estimated 5.1 million people. It is the official language of Slovakia and the Czech Republic.
If you are looking to take your place in the rapidly expanding business world of Slovakia,
AccessEast can help you get past the language barrier easily and professionally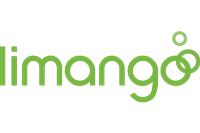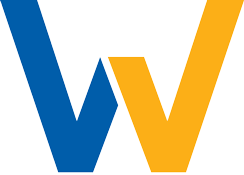 "I had a really outstanding experience with AccessEast. I worked with them on a time critical project and they delivered high quality work on time. The entire project I was supported by a personal project manager, who valued and practiced good customer service. Free quotes within 15 minutes, 24 hr. turnaround. They stick to their commitments, the translation was perfect and delivered timely. Communication was flawless. Overall summary: excellent and fair pricing, quick response times and outstanding results. Would truly recommend to anyone in need of a reliable translation service"
​
- J.H. Theißen, Director of targetP! Consulting
International supply chain and agile procurement consultancy