EXPLORE THE MARKET POTENTIAL OF NORTH MACEDONIA
Macedonia is one of the most favourable countries for foreign investors in terms of how easy and cost-friendly it is to do business. Just like many other economies in the area, North Macedonia has introduced reforms, favourable to foreign investors. However, securing your position in North Macedonia does not depend only on its business climate. First, you need to establish a successful rapport with your target audience. As language specialists, we are here to help you achieve just that.
AccessEast is a specialised translation agency with an expertise in Slavic languages. Your expansion to the Macedonian market will be effortless and fast, as we provide translations and customer service of the highest quality. Ordering translations is transparent: simply use our request form and receive a personal quote within 15 minutes. As a global company, we provide 24/7 customer service as we believe it is important for our clients to communicate to us at any given time if necessary. We sign NDAs and provide secure payment options to secure our clients' privacy.
NATIVE TRANSLATORS & HIGH QUALITY STANDARDS
Once you entrust us with your content, project managers will allocate it to a professional native translator that best suits your needs. All our translators have specialist language skills, perfected by years of experience. We have recruited translators that have expertise in various industries and a deep understanding of field-specific terminology. They specialise in diversified types of texts, such as legal, marketing, technical and medical. The use of the ISO 17100 quality standards for our translator recruitment and effective project management together guarantee a fast turnover. Our translation and localisation services will make sure you have an authentic professional presence abroad.
TAKE A CLOSER LOOK AT MACEDONIA
Located in the very south of the Balkans, North Macedonia is a land of ancient history, amazing landscapes, and favourable business climate. Educated low-cost skilled labour and the ease of doing business have put North Macedonia on the map of foreign investors.

The Macedonian language is spoken by approximately 2 million speakers worldwide. Together with the Bulgarian language, it forms the Eastern South Slavic dialect continuum, showcasing some unique features that distinguishes it from other Slavic languages, such as having no cases and no verb infinitives. Macedonia is the birthplace of the widely used Cyrillic alphabet. Its prototype was developed in the 9th century by St Cyril and St Methodius from Ohrid.
Tap into opportunities in the fast-growing Macedonian market with the help of our translation and localisation services!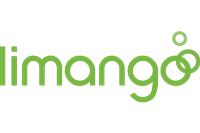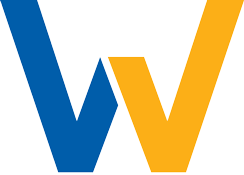 "I had a really outstanding experience with AccessEast. I worked with them on a time critical project and they delivered high quality work on time. The entire project I was supported by a personal project manager, who valued and practiced good customer service. Free quotes within 15 minutes, 24 hr. turnaround. They stick to their commitments, the translation was perfect and delivered timely. Communication was flawless. Overall summary: excellent and fair pricing, quick response times and outstanding results. Would truly recommend to anyone in need of a reliable translation service"
​
- J.H. Theißen, Director of targetP! Consulting
International supply chain and agile procurement consultancy
A glimpse of our specialist network:
Gordana
Language pairs
English and French into Macedonian
​
Education
BA in Interpreting, Sworn Court Translator
​
Experience
Translated for: Deutsche Gesellschaft für Internationale Zusammenarbeit (GIZ) GmbH, GPM Consulting, SOFRECO France, World Bank, GIP International - France
Years of translation experience: 10
Legal, technical, and IT translations
​